It's just not enough to look sharp and ready in uniform on game day. Athletes today have to create a marketable image to spread their brand (or as the kids today like to call it: clout). So here are SportsRoutes's top 10 males athletes who, have time and time again, continue to impress us with their choice of apparel.
Dishonorable Mention
Tim Duncan (Retired San Antonio Spur PF/C)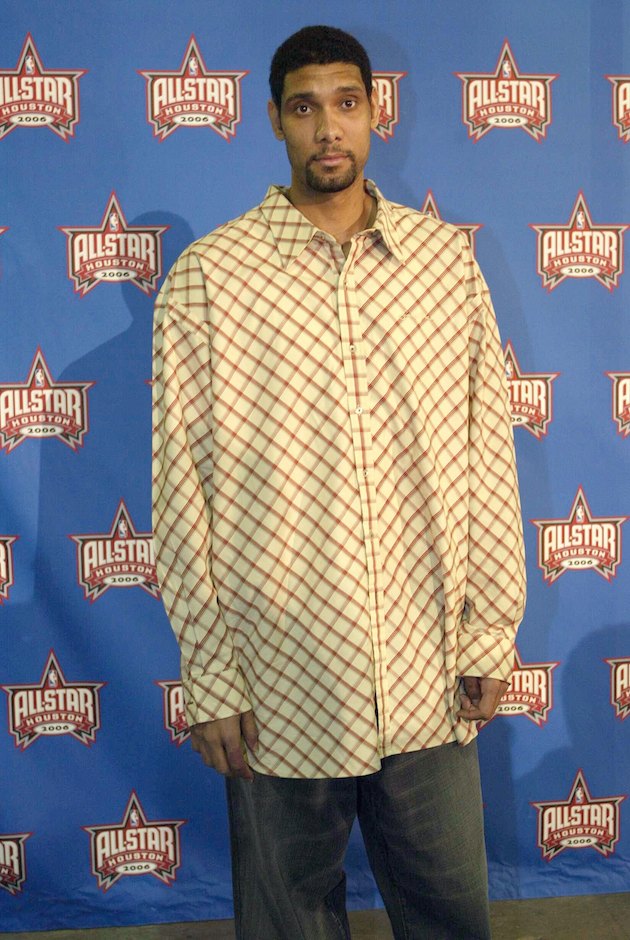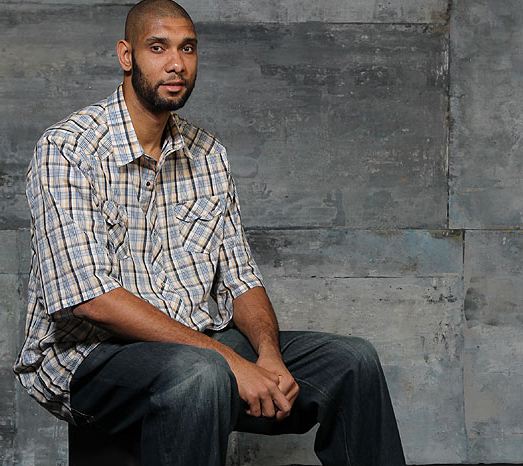 Mr. Duncan seems to succumb to the deals at the Big and Tall. Why yes he is six foot, 11 inches tall, but that doesn't give the okay to wear baggy jeans and shirts that fit like an double king sized bed sheet. Duncan is no doubt an NBA Hall-of-Famer, but his dressing style wouldn't have even made the JV team in middle school.
10. Kevin Durant – (Golden State Warriors SF)
Everyone gets on Durant for having such a gangly, Slenderman-type of gait, but this man sure can find clothes that fit him well. Whether it's a tailored tuxedo at the gala or a casual get up post-game, Durant attracts attention…the right kind.
9. Tom Brady – (New England Patriots QB)
Honesty if Brady wasn't arguably the best player to ever touch the gridiron, he could pursue a career in modeling or even acting. Tom sure knows to stunt a Tom Ford velvet suit with ease and have a wardrobe that really complements his built and tone. Tom Brady has it down packed on-and-off the field.
8. Cam Newton – (Carolina Panthers QB)
Superman isn't complete without his wardrobe. Newton really tests the waters and experiments with different color schemes and types of shirts and vests. Cam's style has no problem in catching eyes by surprise.
7. Cristiano Ronaldo – (Real Madrid FC Forward)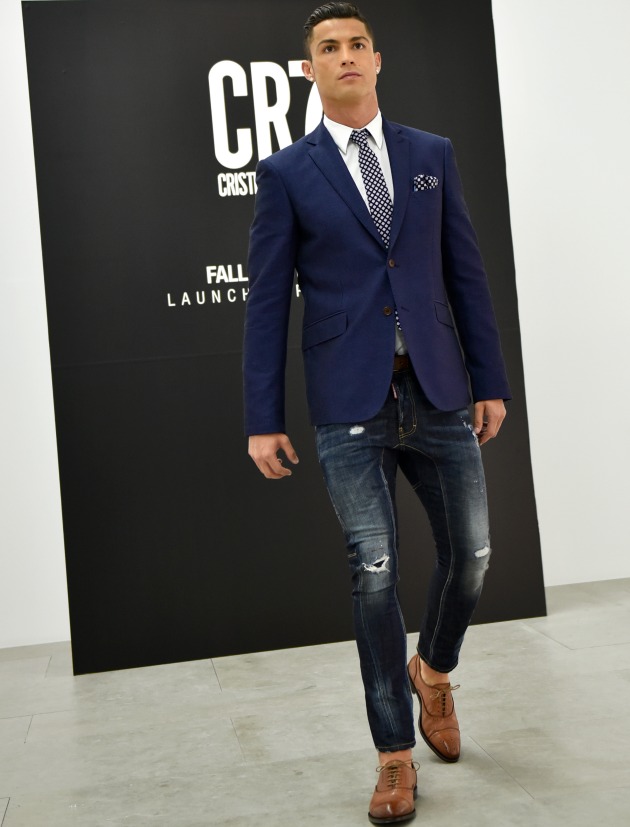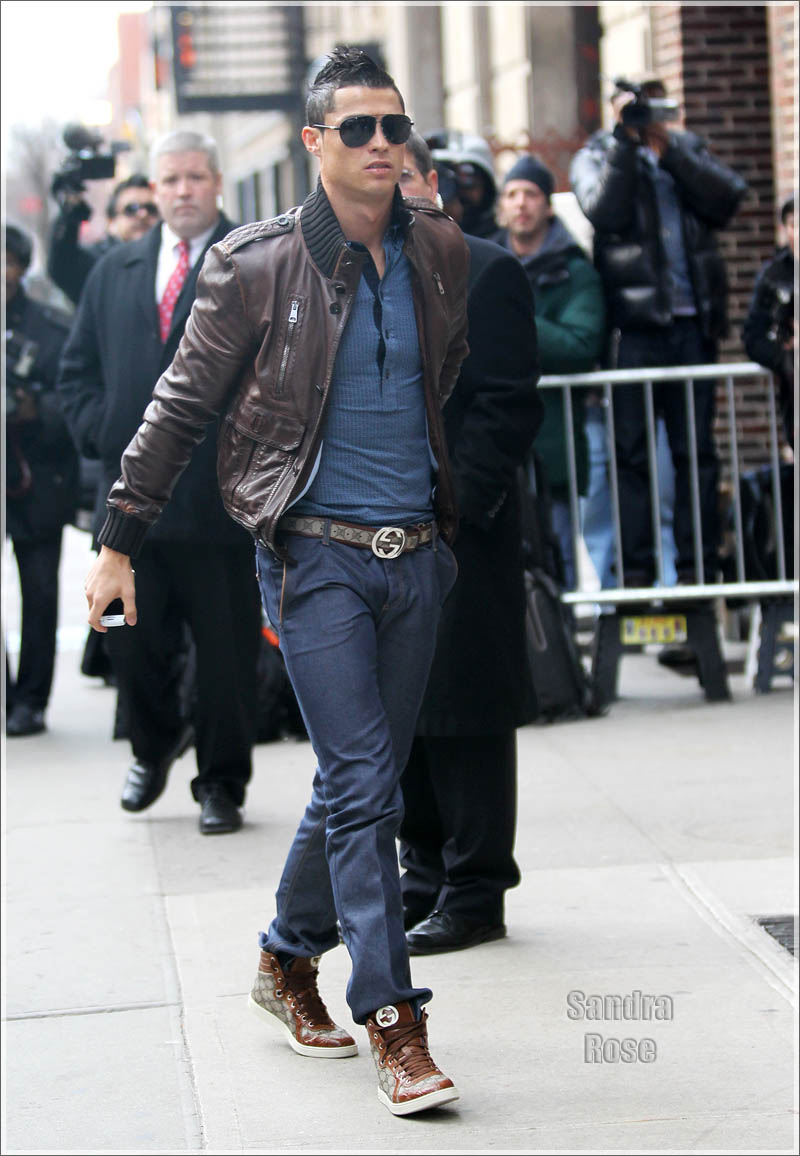 The Portuguese global star has no issues in looking fly wherever he goes. Here's a challenge: Find a snapshot of him not looking fresh. I'll wait…
6. Mike Conley Jr. – (Memphis Grizzlies PG)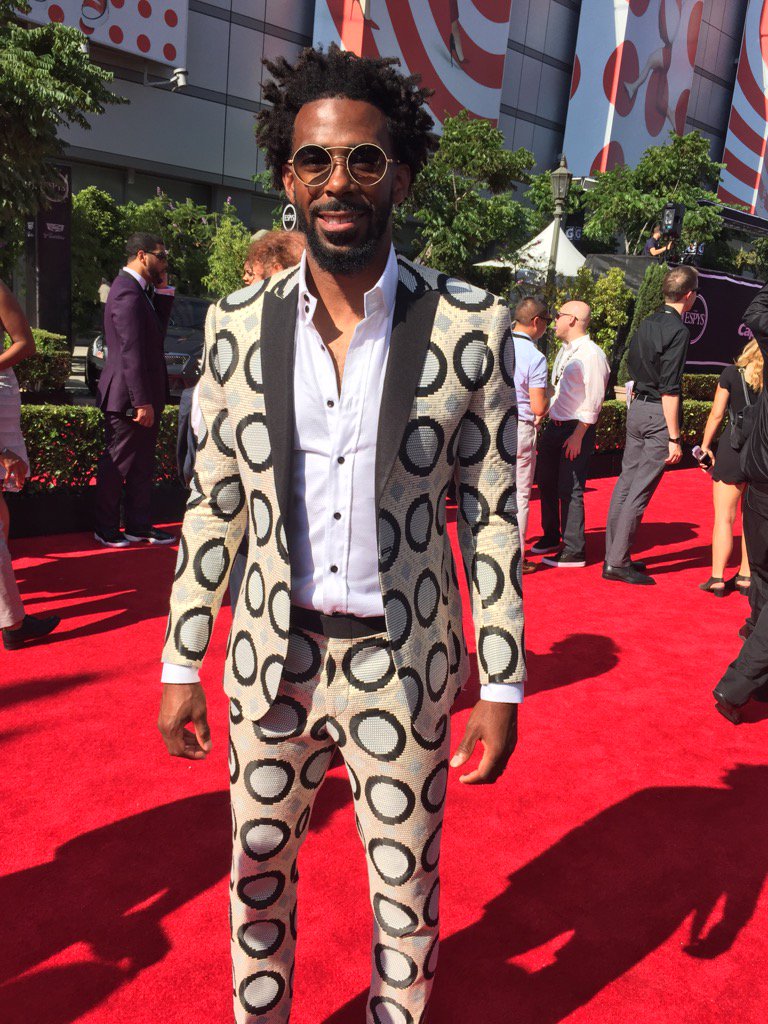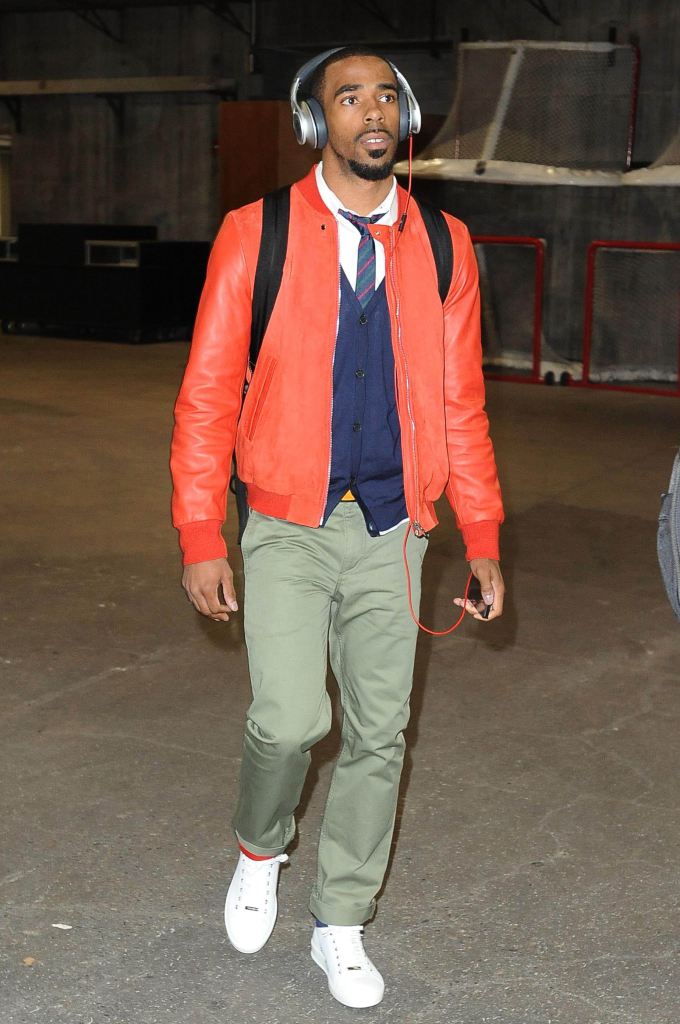 Conley was perhaps the best dressed at this years ESPY's, who wore a suit with pale blue and black concentric circles entrenched in geometric patterns on a cream-colored background. Conley can be the most underrated in terms of dress, but that will change very soon.
5. Dwyane Wade – (Chicago Bulls SG)
Unlike most of the athletes on this list, Wade continues to earn respect in world of fashion by developing his own brand beyond just athletic wear. His collaborations with STANCE and DSQUARED2 further illustrate Wade's sense of style not only for himself, but for others.
4. Lebron James – (Cleveland Cavaliers SF)
The most marketable sports' icon must know how to dress. Nothing King James puts on is questionable and keeps his vision of clothing alive in his clothing boutique, UNKNWN.
3. Henrik Lundqvist – (New York Rangers GK)
Classy. Just classy. The only NHL player in this list can truly dress. Every suit looks crispy, some would say too crispy. He looks like a classic James Bond villain, just fashionable.
2. Russell Westbrook – (Oklahoma City Thunder PG)
Colorful. Vibrant. Breath-taking. Russell Westbrook has an endless supply of fashionable chic wear with flowery patterned bomber jackets and cartoony inspired shirts. Westbrook also knows how to accessorize which will always be a huge plus.
Honorable Mentions
Von Miller (Denver Broncos LB)
Lionel Messi (Barcelona FC Forward)
1. Victor Cruz – (NFL Free Agent WR)
General consensus has Victor Cruz at the top of sport's most fashionable. There's good reason why too. Nothing too flashy, but nothing too subtle either. And just like Wade, Cruz has his own clothing line, Young Whales Brand.